Australian property developer, VKH Pty Ltd, through its Japanese subsidiary (Kizuna GK), has engaged the construction of Kizuna; an exclusive luxury accommodation providing year round rental investment and lifestyle enjoyment opportunity.
The developers, like their building name 'Kizuna', believe in forming strong and lasting relationships with all participants in the development and construction process, and the greater the Niseko community.
Where possible the developer believes in supporting local economies, and has sourced much of its development infrastructure and goods from Niseko and Hokkaido.
OTHER DEVELOPMENTS
Santa Sabina
VKH Pty Ltd, through its associated international entities, have successfully developed a 50 unit residential complex in Dunedin New Zealand.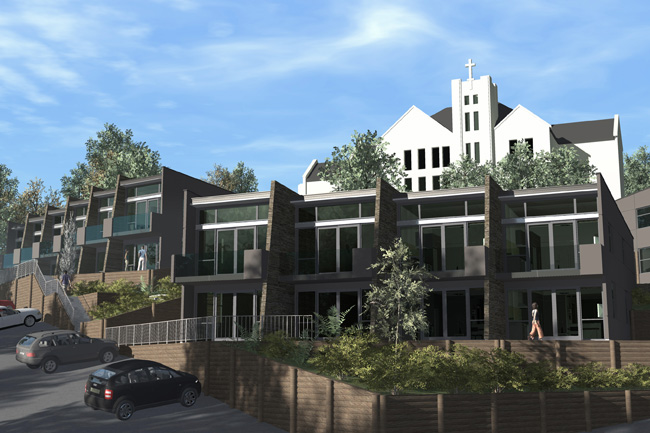 Santa Sabina complex provides premium accommodation and amenities targetting the University of Otago population.  Part of the development included sympathetic restoration of an original convent building – preserving its external heritage whilst delivering high level internal accommodation and amenities (gym, cinema, games room, movie library, spa pool and sauna).
This project is still in progress with a further 10 units to be completed in 2012.
Thistle St Medical centre
Thistle St Medical centre in Launceston was another opportunity for rehabilitative development.
This heritage listed building In Tasmania with beautiful art deco features had become derelict internally before being given a modern internal fit out as high specification medical centre in operation since 2008.
FURTHER DEVELOPMENTS
The developer has also completed two Waterfront villas in Vanuatu (Devil's point road).
With 80 metres of waterfront access directly onto beautiful tropical reef, two bungalow style 4 bedroom 2 bathroom fully airconditioned apartments with swimming pool.